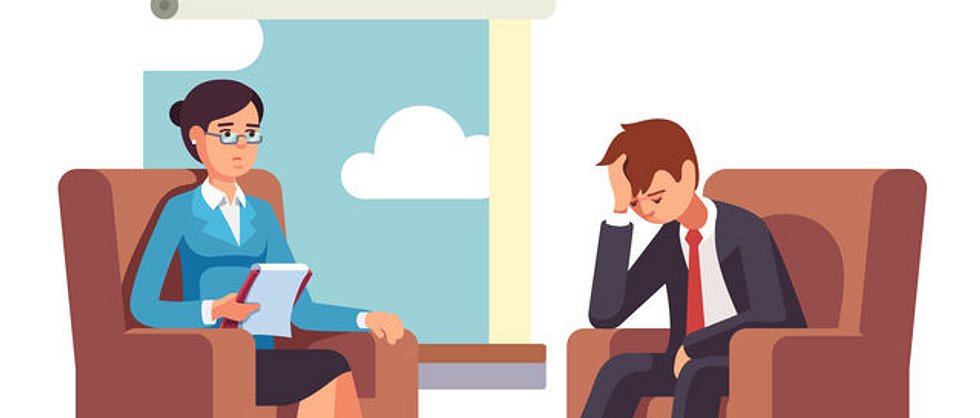 Do I need counselling?
What do you do when you physically get hurt? For example, when you break a bone, do you visit a doctor, or do you self-medicate? You would visit an Orthopaedist, right? Just like that, when you get hurt mentally or emotionally you should visit a Mental Health Specialist. Everyone goes through difficult challenges in life. While you may have been able to cope with the challenges you've encountered, it's always a good idea to seek extra support when you need it. When you realize you need a helping hand, you're taking responsibility admirably by facing the challenges you encounter in life. Therapy will give you long-term benefits and the tools you need to overcome whatever difficulties you encounter.
How can therapy help me?
Professional therapy and counselling can improve your mental wellness. Therapy can help people who are experiencing emotional or behavioral problems. There are many benefits to participating in therapy. Therapy helps strengthen your self-esteem and increases your self-confidence through helping you live a life that is more meaningful and more focused on those things that are important to you. Therapists can provide support and help you find relief for issues such as trauma, depression, anxiety, grief, stress, and relationship problems. A good therapist can help you cope with feelings, problem solve and change behavior patterns that may contribute to your symptoms. Counseling is extremely valuable in managing personal growth, relationships, and the many challenges faced in daily life. By applying therapy techniques, therapists can provide different perspectives on complicated problems or even guide you to a solution.
What happens during therapy?
If you go for therapy, you will have meetings with a therapist to talk. The therapist will ask questions and listen to you. This helps the therapist know what you need. Going for therapy helps people learn to cope better, communicate better and do better. Therapy may be different depending on the goals for therapy and the needs of the person. Typically speaking, we will discuss the things that are currently happening in your life, things that happened in the past that are relevant to your issue, and review the gains we've had from the previous sessions.
Medication vs. Therapy
Meds vs Therapy debate has been an active one for a number of years. But these days, some experts and organizations are questioning, more and more, whether popping pills should really be our go-to treatment, based on the literature. And it seems that for some that have historically used meds as the first line of treatment, the evidence for behavioral methods has mounted to the point where recommendations have shifted in their favor. At least for some things. Medication cannot solve your emotional and mental issues alone. Therapy is needed to address the source of your distress and behavior patterns. Check with your counsellor and see what's best for you.
Will our conversations remain confidential?
Confidentiality is the main component of therapy. What you discuss in a session will not be shared with anyone else. By law, your therapist can't release this information without your written consent, except in the following situations:
The therapist suspects there is past or present abuse or neglect of children, adults, or elders.

The therapist suspects the client is in danger of harming themselves or has threatened to harm another person.